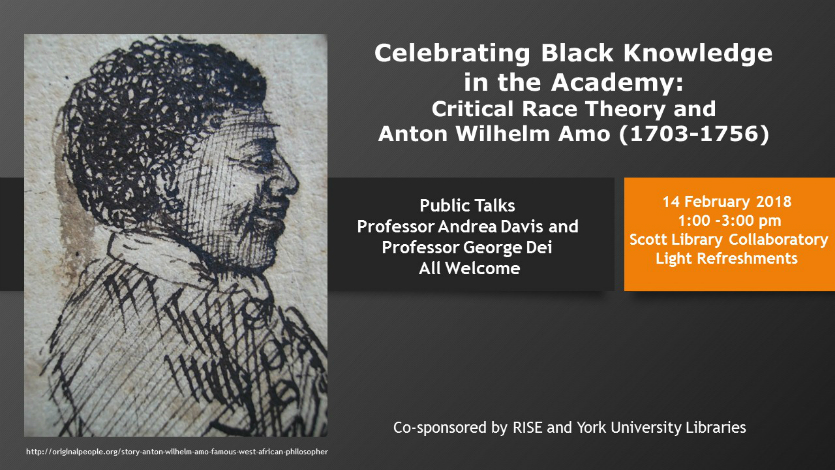 RISE invites you to join us on Wednesday February 14, 2018 as we recognize the Library's new Critical Race Theory research guide and celebrate the works of Anton Wilhelm Amo, the first known Enlightenment philosopher of African descent.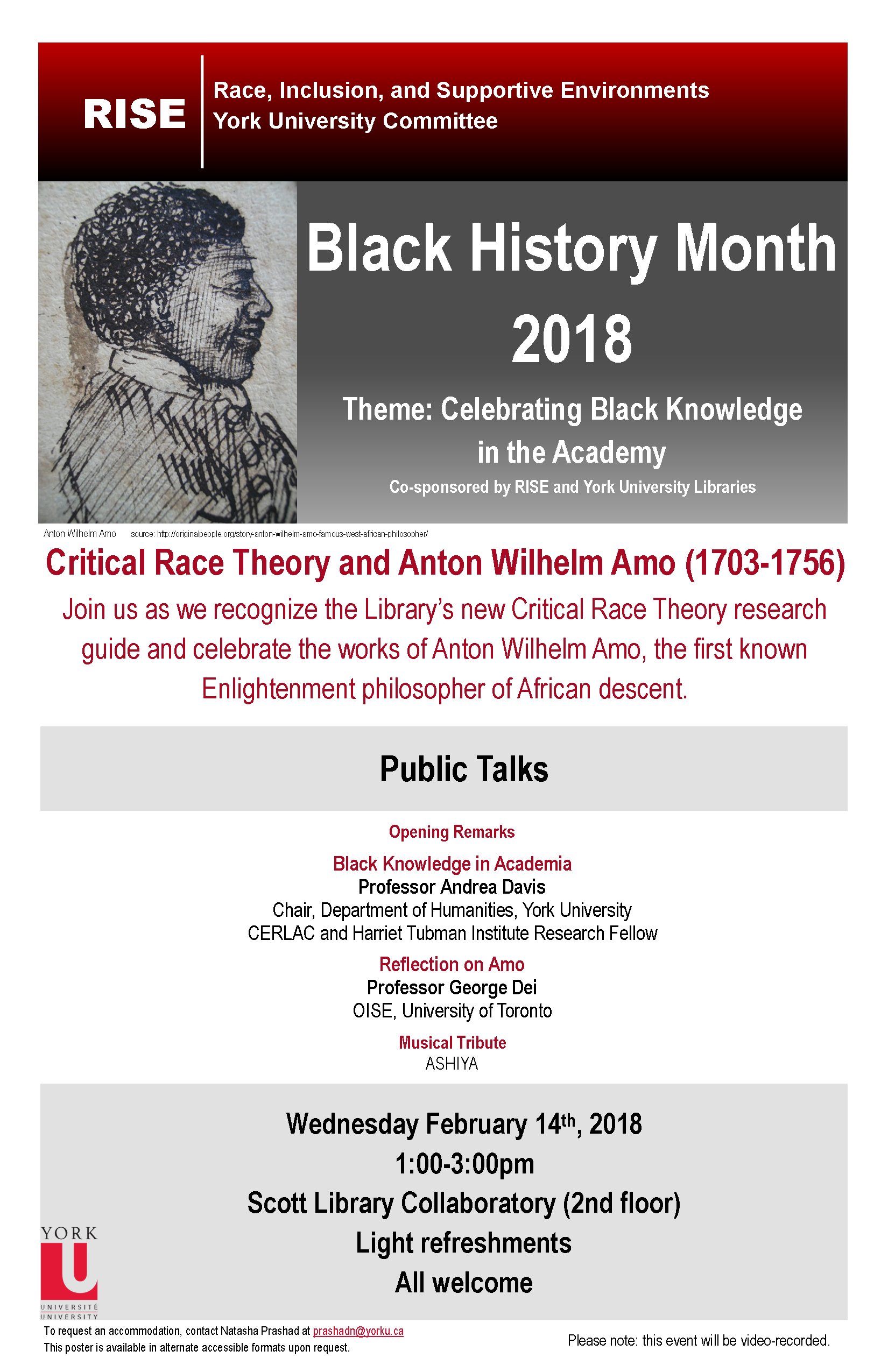 Click here to download this poster in PDF format.
This event is free of charge and is open to all who are interested in participating in this important conversation.
All presentations will be in English.
This event will have CART (real time captioning) services provided.
For any accessibility-related accommodations, please contact Natasha Prashad at prashadn@yorku.ca
This event is co-sponsored by RISE and York University Libraries. 
This event will be video recorded for promotional and archival purposes.