Pride 2019 marks the 50th anniversary of the Stonewall Riots in New York City, which led to the beginnings of the modern 2SLGBTQIA rights movement.
At York, Pride is a time of visibility and celebration for 2SLGBTQIA students, staff, and faculty. It is a time to reflect on the progress we have made towards ending discrimination on the basis of sex, gender identity, and gender expression. It is also an important opportunity to recognize the strength, resilience, and contributions of 2SLGBTQIA community members.  We hope to see you at upcoming community events!
Show your # YUPride!
REI Events
Visit Pride @ York for a complete list of York University Pride events.
Pride Quilt Reveal and Film Screening
Kick-off Pride Week celebrations with a free screening of the film Queer Coolie-tudes and the unveiling of the York community Pride Quilt on Monday, June 17th!
Film Screening
 Where: Nat Taylor Cinema (N102 Ross Building)
When: 1:00- 3:00 p.m.
What: Queer Coolie-tudes is an 80 minute film that explores the experiences of queer Canadians from the Indo-Caribbean diaspora. Following the screening there will be a Q&A with filmmaker and YorkU Faculty, Michelle Mohabeer.
Note: The film Queer Coolie-Tudes is not closed captioned. See the film synopsis here.
Pride Quilt Unveiling
When: Approximately 3:10- 4:00 p.m.
Where: East Bear Pitt (Central Square Ross Building)
What: York students, staff and faculty have designed quilt squares for the York Pride Quilt which will hang in Vari Hall during Pride Week from June 17 – June 21. Come see the unveiling of the quilt and enjoy light refreshments and rainbow cake.
All York community members are welcome at these community-building events! Drop-ins encouraged, registration is appreciated.
* If you require accommodations, please contact abishop@yorku.ca by Thursday, June 13, 2019.
This event is hosted by the Centre for Human Rights, Equity and Inclusion, the SexGen York Committee and the Art Gallery of York University. The event has been made possible due to contributions from The Faculty of Science, the Faculty of Liberal Arts and Professional Studies, the Faculty of Graduate Studies, the Faculty of Education, and the Faculty of Environmental Studies.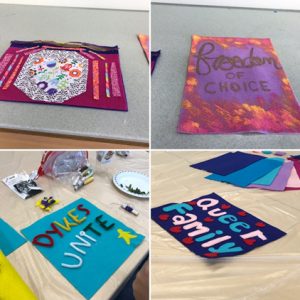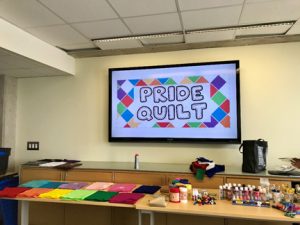 Positive Space Training
Interested in learning about how to be inclusive of the 2SLGBTQIA community? We offer Positive Space training sessions throughout the year and by request.
We are hosting a session for Managers and Supervisors on June 11 from 9:30am-11:00am; YL 280A.
The next session for Staff and Students is on July 3 from 9:30am-11:00am; YL 280A.
Register Today!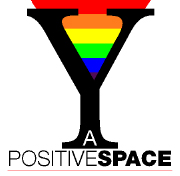 Resources
Visit our Gender/LGBTQ*/Positive Space resource page for information about:
York University policies and procedures
York University resources/guides
University services
Student groups and clubs
Research centers
Academic departments
Off-campus resources
Get Involved!
Membership on SexGen York Committee is open to all campus community members who demonstrate an interest in and commitment to issues of sexual orientation, gender identity and gender expression, as they intersect with broader human rights issues.
Get involved by attending a meeting, becoming a voting member, participating in events or activities sponsored by the committee or joining one of our sub-committees. Email sexgen@yorku.ca to learn more.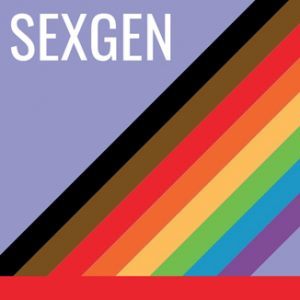 Check out the #YUPride edition of the #YUBlog to learn more about Pride at York!