SexGen York aims to foster an accessible, inclusive, affirming intersectional environment for sexual and gender diversity among students, staff, faculty and community members at York University. We engage in advocacy, education and campaigns, and we support campus services and resources for gender and sexual diversity. We strive for York University to be free from prejudice and discrimination towards sexual and gender diversity as these intersect and interact with oppression in all its forms.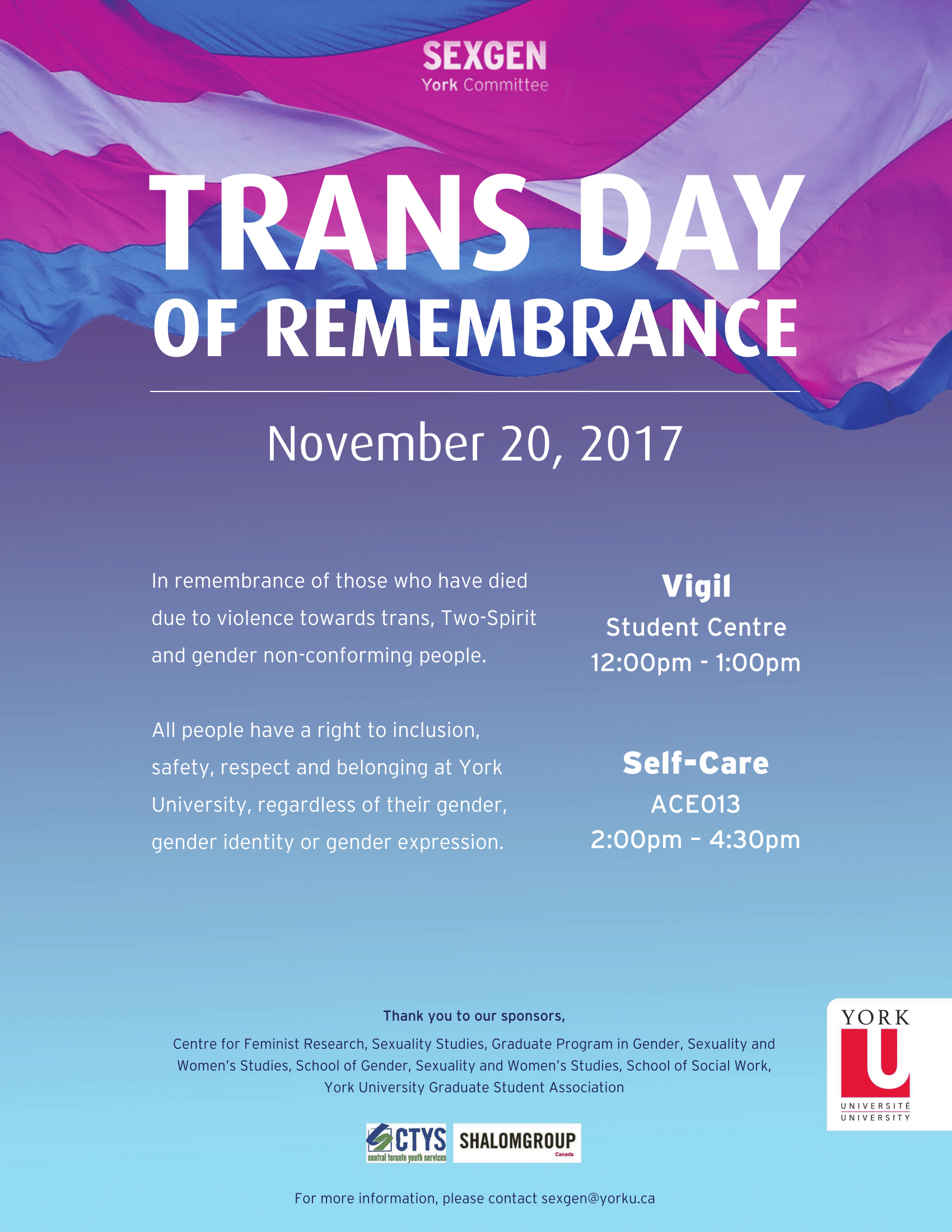 For any accommodation requests  and to register, please visit http://www.yorku.ca/rights/forms/view.php?id=54.
This Vigil at the Student Centre will have;
Flat and ramp entrances.
Ramp access to the event space.
Interpreting services to be confirmed.
The Self-Care event at Accolade East, room 013 (in the basement) will have;
Important Links
Current Membership - Coming Soon!