The The Centre for Human Rights, Equity, & Inclusion (CHREI) thanks all of its partners, supporting organizations and everyone who participated in the events for helping make this year's Inclusion Week 2023 (March 6-10) series a success! Full videos of the key events, as well as a summary of the week's events will be available here.
Highlights
The Centre for Human Rights, Equity & Inclusion (CHREI)'s Inclusion Week took place this year March 6th-10th, in collaboration with partners Amnesty International, Athletics and Recreation, Glendon's Office of Student Affairs, Schulich School of Business, Student Community and Leadership Development (SCLD), The Centre for Sexual Violence Response, Support & Education (the Centre) and the YorkU Human Rights & Health Equity Collective. Events were in-person, online and hybrid, and attracted over 550 staff, students and faculty from the York community and beyond.
An in-person/hybrid fireside chat titled, "What does Social Justice have to do with it?", featured Prof. Susan Dion, Associate Vice President - Indigenous Initiatives; Rania El Mugammar, Artist + Anti-Oppression Consultant; Remi Warner, Director, Human Rights Services, Toronto Metropolitan University; and Prof. Jessica Vostermans, Critical Disability Studies Program. Over 100 participants attended this event.
"Inclusion is Transformative!" Keynote session by Olympic swimmer, Mark Tewksbury, hosted by Athletics and Recreation. Attended by around 200 people, including members of York's Varsity sports teams, staff and faculty.
"Reclaiming the Transformative roots of DEDI/EDI" a Keynote speech by renowned equity and thought leader, Kike Ojo-Thompson. Attended by close to 70 people.
A diversity of intimate and interactive events also promoted engagement throughout the week. These events included:
"A Long Overdue Conversation about Oppression & Privilege" in partnership with SCLD. This interactive session focused on sharing experiences of privilege and oppression. Attended by over 30 staff, students and faculty.
"Building a Community of Practice" among DEDI educators and organizers co-organized with The Centre. This initiative will continue beyond IW, to build connections and share ideas about DEDI work. Attended by almost 20 staff and students.
Glendon's Office of Student Affairs led a week-long forum where the community was encouraged to share messages about the theme of Reclaiming the Transformative Roots of DEDI/EDI. There were over 150 participants.
"How Can business promote social justice?" a panel hosted by The Schulich School of Business featured Prof. Irene Henriques, Professor of Sustainability & Economics; Prof. Ashwin Joshi, Associate Dean Programs, Director of the MBA Program in India; Sadaf Parvaiz, CA, Inclusion & Diversity Leader at GHD; and with Dr. Jean-Jacques Rousseau, Advisor to the Office of the Dean, Managing Director at Rousseau, moderating.
"Inclusion for Whom?" an alternative campus tour led by the YU Human Rights and Health Equity Collective, to reflect on the challenges of "inclusion" and "community" in the context of the ongoing housing and cost of living crisis that impacts many York students. Attended by over 20 participants. Missed it? You can do the Walk yourself. View the website developed by the Human Rights and Health Equity Collective here.
"Voices Unheard: Centering Marginalized Voices in University" led by Amnesty International. Attended by over 20 staff, faculty and students.
Advancing Organizational Change to Foster a Culture of Belonging" a special session of a REDDI core workshop Attended by 42 participants.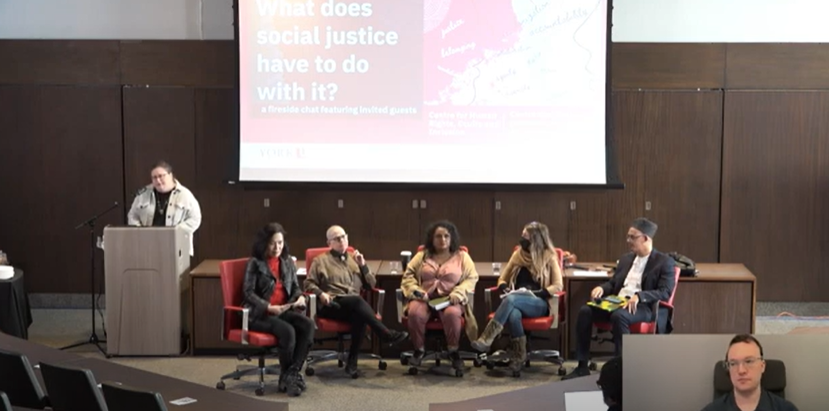 ---
Key CHREI Events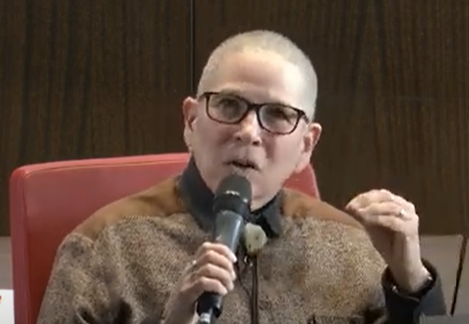 What does Social Justice have to do with it?
a fireside chat featuring invited guests, March 7, 2023 at the Senate Chamber, North Ross
This conversation explored the links, overlaps and tensions between EDI and Social Justice. Panelists focused on the key question: Do EDI and Social justice engagements overlap? Are they separate and contradictory?
Panelists, who come from diverse backgrounds, mapped the links and distinctions between DEDI/EDI and social justice by sharing their personal, scholarly and other aspects of their professional journey that led them to their current roles in DEDI/EDI and social justice.
The group also discussed serious challenges and successes in DEDI-EDI and social justice work in their own organization, as well as weighed in on what changes they think needs to happen for DEDI/EDI and social justice interventions to work within the PSE context, as well as comment on the undertaking to decolonize PS education.
Kike Ojo Thompson
Inclusion Week 2023
Keynote Speaker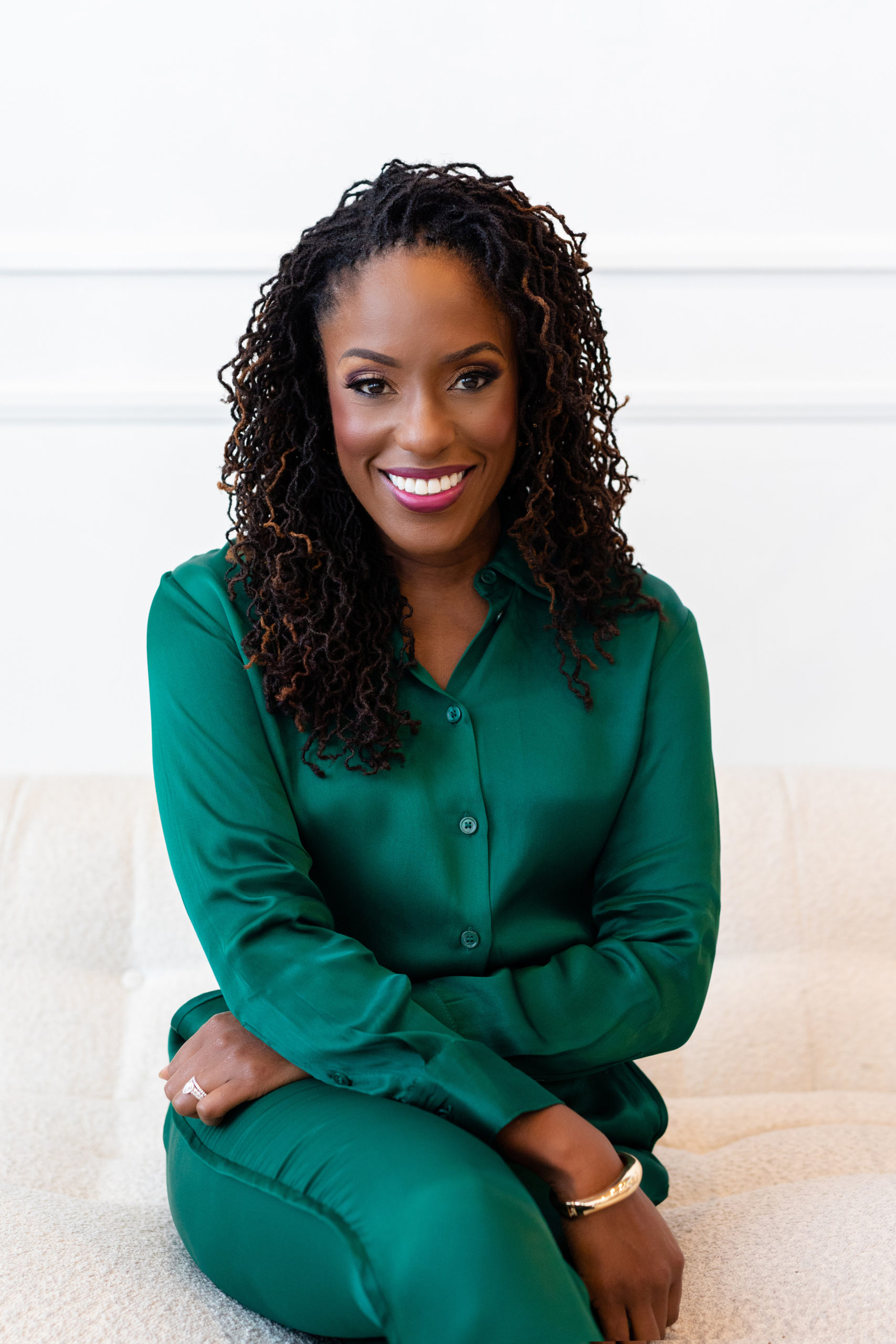 Click here to visit the original event page/s: