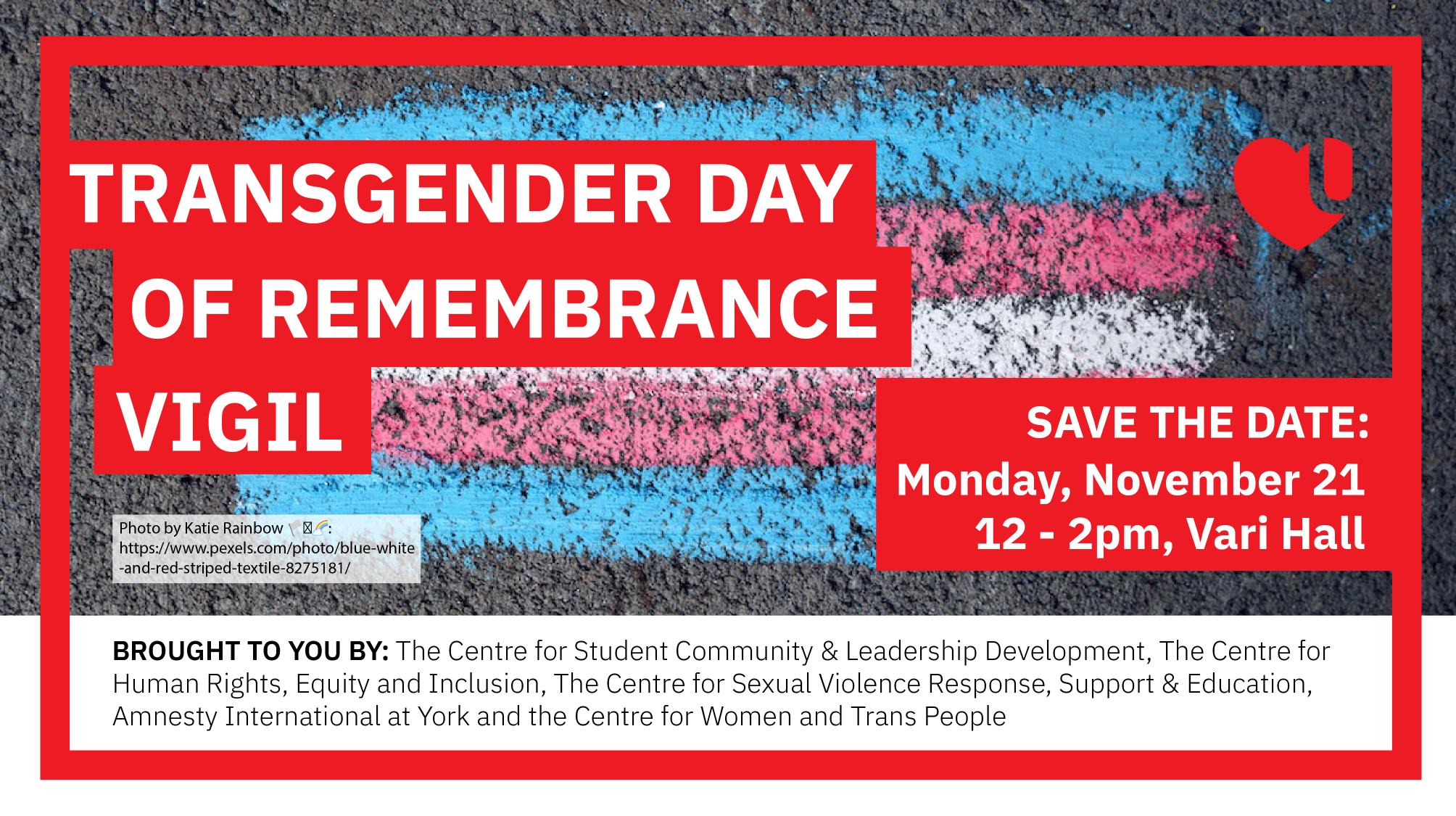 November 20 is Trans Day of Remembrance. On 20 November 1999, Gwendolyn Smith, a transgender woman from San Francisco, co-founded this day of remembrance in memory of those who have been killed because of transphobia, in particular, Rita Hester, a Black Trans woman who was murdered in her own apartment 1998.  To this day, Rita's murder remains unsolved.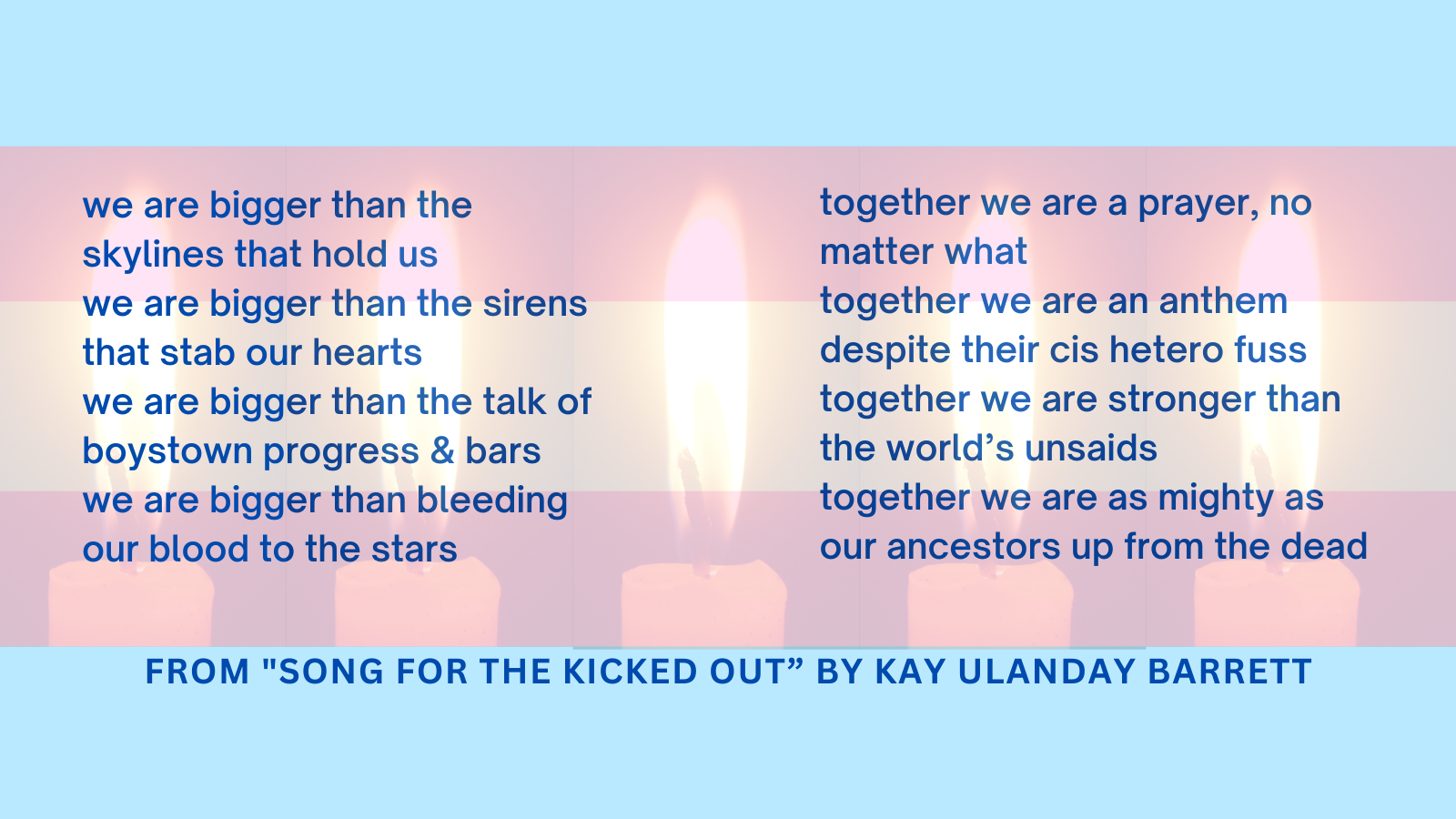 Statement on the International Transgender Day of Remembrance from York University President and Vice-Chancellor Rhonda Lenton and Vice President for Equity, People & Culture Sheila Cote-Meek
---
Watch this video from the ACLU to learn more about how Trans people have always been active in the resistance against discrimination and violence against the LGBTQ community.
---
Other Events at YorkU
SAGA Meetup with Invited Guest Speaker
York University's Sexuality and Gender Advocacy (SAGA) Alumni Network
Meet members of York's diverse 2SLGBTQIA+ community as you socialize and network over board games, complimentary apps, and a drink at Timbers Lodge Social Grill (in York Lanes), while spending some time back on York's Keele Campus – now accessible by subway! Share stories and memories alongside the SAGA Alumni Network leaders and special guest, Dr. Ruth Green, who identifies as an urban Indigequeer woman, and serves as an activist turned accidental academic – see bio.
Attendance is free, but please register by Friday, November 25. If you have any questions, please reach out to Evan at egolden@yorku.ca.