Theme: Race, Inclusion and Supportive Environments @ 150
The Centre for Human Rights, Equity and Inclusion (REI) along with the Race, Inclusion and Supportive Environments Committee (RISE) would like to invite you to the Race, Inclusion and Supportive Environments @150 symposium, in acknowledgement of the Sesquicentennial and the International Day for the Elimination of Racial Discrimination. As Canada turns 150, it is an ideal time to reflect and bring attention to issues of racism and inclusion for racialized and Indigenous peoples who are part of post-secondary institutions, whether as staff, faculty or students.
The RISE working group aims to foster an inclusive environment with the purpose of working towards the elimination of racism at York University. Recognizing the intersection of race with other personal identities, which fall under the protected grounds of the Ontario Human Rights Code the committee aims to create mechanisms for support and proactive institutional practices to remove barriers and increase access and agency for York's racialized members. To find out more about the RISE committee, please visit http://rights.info.yorku.ca/rise/.
Wednesday, March 22, 2017
519 Kaneff Tower, York University, Keele Campus
10:00am - 1:00pm
Registration opens at 9:30am
To register, click here.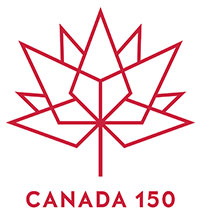 ---
MORNING PANEL:
Race and Intersectionality - Past and Present Activism on Campus
10:00am - 12:00pm
Panel description:
The objective of this panel discussion is to understand through an intersectional lens;
The voices, experiences and current activities of individuals who are currently identifying and challenging racism through group or individual activism.
The various racial barriers of the past and present – How much has changed? How much has remained the same?
The strategies/activities individuals and groups are employing to address racial inequities.
Moderator:
Sam Tecle - PhD Candidate, Sociology, Co-Chair of York's Black Graduate Student Collective (BGSC)
Speakers:
Dr. Bonita Lawrence - Associate Professor, Department of Equity Studies, York University
Karissa John - President, Aboriginal Students Association, York University
Roshni Raveenthiran - Chair, United South Asians at York, York University
Dr. Lorne Foster - Associate Professor, School of Public Policy and Administration and Department of Equity Studies, York University
---
LUNCH KEYNOTE ADDRESS:
Islamophobia, Inclusion and Post-Secondary Institutions
12:00pm - 1:00pm
In light of the current political climate and the rise of Islamophobic incidents, the York Community continues to create spaces of learning that would highlight current challenges and identify actions that can be taken to create respectful and inclusive learning and work environments.
Keynote Speaker: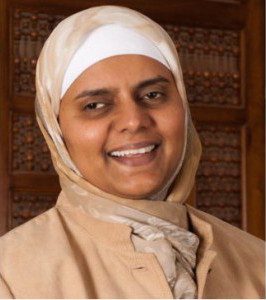 Rabia Khedr - Commissioner, Ontario Human Rights Commission
Recently appointed as Commissioner with the Ontario Human Rights Commission, Rabia is a founder of the Canadian Association of Muslims with Disabilities, Executive Director of the Muslim Council of Peel and the CEO of DEEN Support Services. Along with her leadership roles, Rabia has served on many boards and committees including the Ontario Women's Health Network, the Accessibility Standards Advisory Council and much more. Currently, she serves on the Mississauga Accessibility Advisory Committee and the Peel Region Advisory Committee. As well, through her organization diversityworX, Rabia has provided training, research and consulting services on accessibility, equity and inclusion for numerous organizations including, the University of Guelph, ICICI Bank and much more. Rabia Khedr has participated in many conferences, television broadcasts and documentaries, raising awareness about disability issues, women's rights and Islamophobia. Most notably, Rabia received the Queen Elizabeth II Diamond Jubilee Medal in 2012 for her leadership and community contributions.
---
Lunch will be provided. This event is free of cost. 
For accommodation-related requests for either session, please contact Jodie Glean; jglean@yorku.ca